ISO or International Organization for Standardization sets a lot of criteria for products and companies across the world. Here we'll introduce 3 common types of ISO Standards, compare ISO 9001, 14001, and 45001, what are the differences and similarities?
3 Common Types of ISO Standards: Compare ISO 9001, 14001 and 45001 System
Three ISO management systems include ISO9001 quality management system, ISO 14001 environmental management system, and ISO 45001 occupational safety and health management system. The three systems are based on relevant national product quality law, standard law, measurement Law, and other regulations and product standards, through the establishment of organizational structure, post setting the division of post responsibilities and the formulation of post system and process effectively operate and control from the aspects of personnel, workplace, equipment and facilities, business items and environmental impact, so as to achieve a macro-management concept of personnel safety, quality assurance, environmental protection, customer satisfaction, and enterprise benefit.
What is the ISO 9001 Standard?
ISO 9001 system is the most important part of the ISO 9000 quality system family. This standard puts forward standardization requirements for enterprise quality management. ISO 9001 is transformed from the world's first quality management system standard BS 5750 (written by BSI). ISO 9001 is by far the most mature quality framework in the world. More than 750000 organizations in 161 countries/regions are using this framework. ISO 9001 sets standards not only for the quality management system but also for the overall management system. It helps organizations achieve success by improving customer satisfaction, employee motivation, and continuous improvement.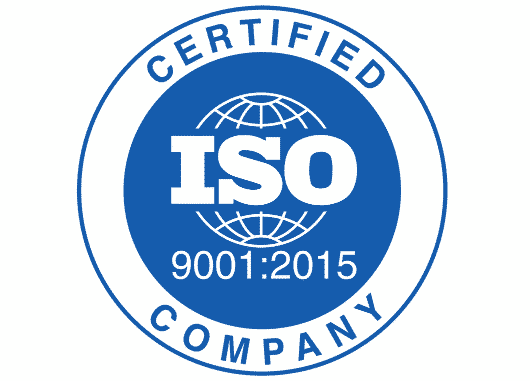 What is the ISO 14001 Standard?
ISO 14000 is an international standard for the environmental management system. It has become an access certificate to break the international green barriers and enter the European and American markets. Enterprises that have passed ISO14000 certification can save energy, reduce consumption, optimize costs, meet government legal requirements, improve corporate image and enhance corporate competitiveness. ISO14001 is a global standard applicable to any organization's environmental management. It integrates the environmental improvement of organizational activities, products, and services into the concept of enterprise environmental protection to shape the image of an excellent enterprise. ISO 14001 provides the management method of system analysis to achieve the goal of sustainable development through the management mode of "planning, implementation, review, and improvement". Pay attention to the assessment and control of major environmental impacts, ensure compliance with laws and regulations, and prevent environmental accidents, so as to reduce environmental risks.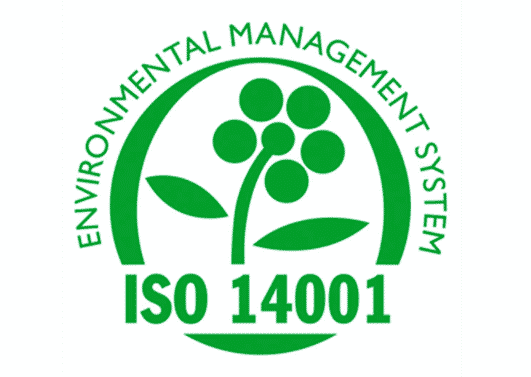 What is the ISO 14001 Standard?
ISO 45001, a new occupational health and safety management system standard used by ISO international standardization organizations to replace OHSAS18001, will be published in 2016. This new standard is used to help organizations around the world ensure the health and safety of their workers. This standard is positioned to replace the current popular OHSAS18001 standard, and the ultimate goal is still to improve the existing occupational health and safety performance. Iso45001 will be easier to integrate with other ISO management system standards, such as ISO 9001:2015 and ISO 14001:2015. At present, organizations that have obtained OHSAS18001 certification can remain unchanged after the publication of the ISO 45001 standard and before the end of conversion time.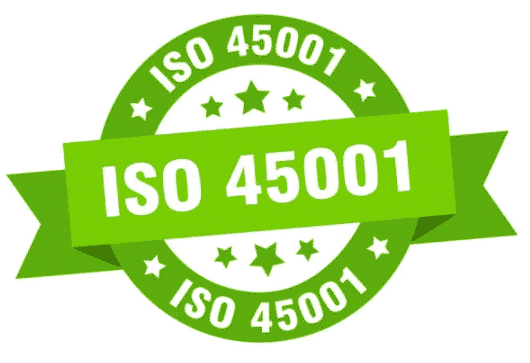 Similarities Between ISO 9001, ISO 14001, and ISO 45001
The general policies and objectives of the organization's implementation management are the same.
The three standards use a common process model structure, which is similar to facilitate use.
The principle of the system is PDCA (plan execute check improve) cycle.
All need a cultural management system.
It is clear that there should be a documented division of responsibilities.
It is proposed to realize continuous improvement through system operation.
Have made commitments to comply with regulations and other requirements.
Both proposed to use internal audit and management review to evaluate the effectiveness, suitability, and compliance of system operation.
It is required to conduct management review on nonconformities and strengthen training and education.
All require the top management of the organization to appoint a management representative to be responsible for establishing, maintaining, and implementing the management system.
Differences Between ISO 9001, ISO 14001, and ISO 45001 Systems
The quality management system established according to ISO 9001 standard is aimed at customers.
The environmental management system established according to ISO 14001 standard is aimed at society and interested parties.
The occupational safety and health management system established according to ISO 45001 (OHSAS 18001) is aimed at employees.
Purpose of ISO system certification
The implementation of ISO three system standards can save energy, reduce consumption, optimize cost and improve corporate image.
Strengthen quality management and improve enterprise efficiency; Enhance customer confidence and expand market share.
Obtaining ISO three system certification has become an access certificate to break the international green barrier and enter the European and American markets and has gradually become one of the necessary conditions for organizing production, business activities, and trade exchanges.
Optimize the management of the internal quality structure of the enterprise, and save the energy and cost of production service management audit of each process.
It will always be in an invincible position in product quality competition, which is conducive to international economic cooperation and technical exchange.
Mandatory bonus items in bidding and tendering to strive for more development opportunities.
Benefits of ISO system certification
Quality management system: stabilize service quality, reduce customer complaints, provide confidence for customers and potential customers, improve enterprise reputation, and directly help to expand the market.
Environmental management system: save energy and resources and reduce various management costs and loss costs of enterprises; Continue to achieve emissions, reduce sewage costs, improve efficiency, improve market competitiveness and contribute to environmental protection.
Occupational health and safety management system: improve the company's corporate image; Enhance the cohesion of the company; Reduce the occupational safety and health risks of enterprise operation to achieve the sustainable operation of the enterprise; Improve internal management to avoid direct/indirect losses caused by occupational safety and health problems; Fulfill the international/social responsibility of enterprises; Comply with the new trend of international trade and breakthrough trade barriers.