Ipqc Quality Inspection Services FAQ
1. Why A Factory Audit Needed?
Most of the suppliers promise they are real producers. But in fact, no. They are just small trading companies with 1 or 2 persons at the offices. Once receiving the advanced payment, they will disappear. Cheated! A similar story, CIS has heard again and again. Our factory audit service will pull you out from this kind of possible cheated stories. Is it expensive? No, pretty cheap. Just a $268.00 factory audit fee will help you know if this supplier is a factory or a trading company and if this supplier is reliable to do business with or not. A factory audit request to the supplier you are contacting will make them more serious to talk business with you and scare those cheaters out from your discussion loops. It is helpful to secure your purchasing business in China.
2. What Are the Common Advantages of Ipqc Quality Inspection Services?
When you ask an expert about the basics of effectively transferring your production manufacturing to China, one of the first few issues they can advise you is to employ a quality inspector. After all, you would be dealing with overseas manufacturers, so it is only wise to appoint third-party inspectors to supervise your operations daily. The following are the three most important advantages of quality inspection services.
Progress Confirmation
manufacturing your production line in another country may be distressing, particularly if you are not on-site constantly to inspect the operation, monitor progress, and resolve any problems that might occur. Quality inspectors will help you feel more reassured by keeping you updated on the status of the production process. They will keep you informed about any service issues or delays. Since you can rely on your quality inspection staff to keep things under control, you will have more flexibility to spend on other more critical parts of your company.
Save Your Money
Manufacturing products in China can save you millions of dollars, but errors may cost you thousands of dollars, if not millions. Getting the proper inspectors on staff in China means that every batch will not be a waste of money and assets. Having them fix any problems or optimize the manufacturing process would save you time, which you will also use to marketing the brand. Many company owners lose a lot of money as a result of shipping issues. Through supervising the packing and loading procedure, the quality inspector will place steps in place to reduce the chance of shipping loss.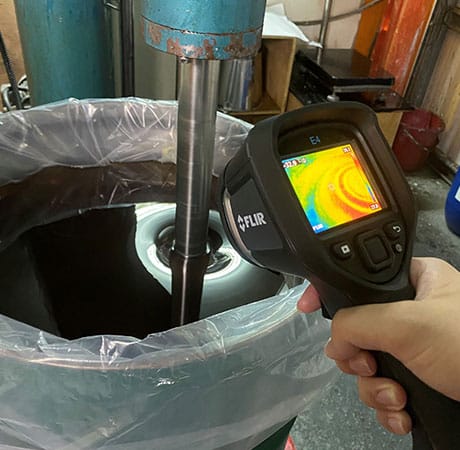 Improve Work Efficiency
The best Quality Inspection Services providers Ipqc would not only find out flaws but will also fix any possible problems before they occur. Ipqc may also recommend superior materials, machinery, and production methods. This guarantees that your company can never make the same mistakes again.
3. Why Should I Go for Ipqc?
Productivity: We use technologies to add more value to your company while providing higher service standards.
Customization: Personalized procedure, analysis, and KPIs centered on your product's and quality specifications.
Excellent Services: more than 80% of our loyal customers have relied on Ipqc For many years.
China Experts: Ipqc quality inspectors can provide quality inspection services in less than 24 hours.
4. How Can I Get Started?
There are 4 steps to work with us:
Fill in our booking form here: BOOK NOW
As per the booking form received, we contact your supplier to confirm the inspection date and inspection address
Inspection fee collected, we perform the inspection as per the schedule.
You will receive the inspection report within 12 hours after the inspection is finished.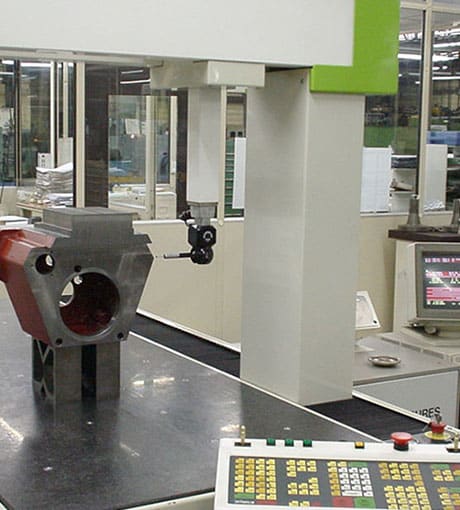 5. Are Your Molds Safe?
Usually, when we need to open the mold, we will send the design drawings or samples, but when there is only one sample, how do you guarantee the reliability of the sample? Have you encountered a situation where it cannot be returned or is lost? Entrust us to manage your samples, which can fully solve your worries! Let us keep it to avoid the fluidity of the model and protect your exclusive design from being stolen.
Our molds are stored at the supplier, but the supplier will store a large number of molds, which will be lost or damaged by improper storage. If it is lost, it needs to be reopened, if it is damaged, it needs to be repaired. This undoubtedly caused time for our production to increase the cost of a company that cannot be controlled. If you let us manage your molds, we will regularly supervise the suppliers and maintain the molds regularly to make up for problems that occur promptly.
6.Is The Supplier's Delivery Time Prompt?
Has the supplier's delivery date been pushed again and again? The delivery period of the factory's assembly line is fixed, and the specific exchange period can be calculated according to the quantity of your order. Why is it that it has been delayed for delivery? That's because foreign buyers cannot conduct on-site supervision, so the factory will arrange orders with stable customer relationships and stricter delivery requirements. So we can now supervise, request, and communicate to ensure that your delivery is on time.
7. Does Ipqc Provide Sourcing Services To Find Suppliers And Manage Programs?
We do not provide sourcing services. All info about our client's suppliers and factories is strictly confidential and must not be disclosed to any third party. All specifics would not be sold or utilized for any reason other than the quality inspection service you have ordered. If you require such services, please visit our endorsed partner's site for relevant corporation details.
8. What Details Does Ipqc Quality Inspection Report Include?
Ipqc evaluation reports are extremely comprehensive, demonstrated with photographs, and include the following topics:
On-site testing and specialized inspections
Significant observations and expert reviews
AQL, quality of construction efficiency
Examine the following product specifications: quantity, material, scale, dimensions, branding, packaging, attachments, shipping labels, etc
9. How Can I Get Production Samples Collected During The Quality Inspection?
Please let us know if you want us to gather production samples. You can do this remotely or by informing your account manager. We will randomly select normal/defective samples for your comparison. This service is free, and samples are sent to you through your courier account. Alternatively, we could deliver the samples to you or our office, but there's potentially exceeding courier fees on your account. We can also pick up production samples without inspecting them.