In this guide, we discuss the benefits of enterprises obtaining ISO9001 quality management system certification.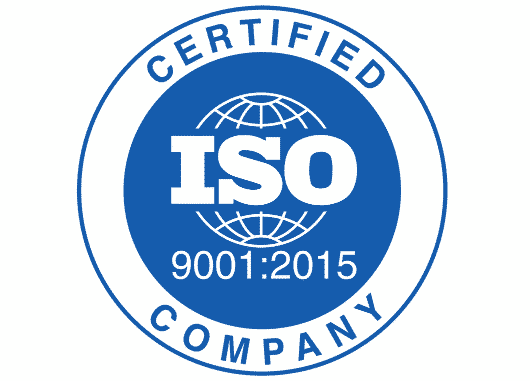 ISO 9001 Quality Management System
ISO 9001 is transformed from the world's first quality management system standard BS 5750. ISO 9001 is by far the most mature quality framework in the world. More than 750000 organizations in 161 countries / regions are using this framework. ISO 9001 sets standards not only for the quality management system, but also for the overall management system. It helps organizations achieve success by improving customer satisfaction, employee motivation and continuous improvement.
In the 21st century, the pace of informatization development is accelerating day by day. Many enterprises have reconstructed informatization to realize the help of their core competitiveness. QIS quality management information system has been fully applied and promoted in automobile, electronics and other industries, providing platform support for the electronization of ISO9001 quality management system, and embedding standard seven QC methods, five TS manuals and quality management models, It is possible to digitize the ISO9001 quality management system.

What Does ISO 9001 Apply To
The ISO 9001 quality management system is suitable for any organization that wishes to improve its operation and management, regardless of its size or department. However, to achieve the best return on investment, the company should be prepared to implement the system throughout the organization, not only in specific places, departments or divisions.
In addition, ISO 9001 can be compatible with other management system standards and specifications, such as OHSAS 18001 occupational health and safety management system and ISO 14001 environmental management system. They can be seamlessly integrated through "integrated management". They have many common principles, so choosing an integrated management system can bring great economic benefits.

What Are The Benefits Of Having An ISO 9001 Quality Management System Certification
1. Competitive edge
ISO 9001 should be led by top management to ensure that senior management can adopt a strategic approach to their management system. Our evaluation and certification process ensures that business objectives are continuously integrated into your processes, and our work practices ensure that you can maximize your assets.
2. Improve business performance
ISO 9001 helps your managers improve organizational performance and leave competitors who do not use management systems behind. Certification also makes it easier to measure performance and better manage operational risk.
3. Attract investment
ISO 9001 certification will enhance your organization's brand reputation and can be a useful promotional tool. It sends a clear message to all stakeholders: This is a company committed to achieving high standards and continuous improvement.
4. Save money
Relevant evidence shows that companies that invest in quality management system and pass ISO 9001 certification can obtain a number of financial benefits, including improved operational efficiency, sales growth, increased return on assets and improved profit margin.
5. Streamline operations and reduce waste
The evaluation of the quality management system focuses on the operation process. This encourages organizations to improve the quality of products and services and helps to reduce waste and customer complaints.
6. Encourage internal communication
ISO 9001 ensures improved communication, thereby increasing employee awareness of participation. Continuous assessment visits can more quickly highlight skills shortages and reveal teamwork problems.
7. Improve customer satisfaction
The "plan, execute, check, act" structure of ISO 9001 ensures that customer needs are considered and met.

Benefits Of Being Certified As A ISO 9001 Company
1. It has obtained the green card of international trade – "pass" and eliminated international trade barriers
In order to protect their own interests, many countries have set up various trade barriers, including tariff barriers and non-tariff barriers. Among them, non-tariff barriers are mainly technical barriers. Among technical barriers, they are mainly barriers to product quality certification and ISO9001 quality management system certification. In particular, in the "World Trade Organization", the member states have eliminated tariff barriers and can only set technical barriers. Therefore, obtaining certification is the main way to eliminate trade barriers.
2. It saves the energy and cost of second-party audit
In modern trade practice, second-party audit has long become a common practice, and it is gradually found that it has great disadvantages: an organization usually supplies for many customers, and second-party audit will undoubtedly bring a heavy burden to the organization; On the other hand, customers also need to pay a considerable fee, and also consider the experience and level of dispatched or hired personnel. Otherwise, the expected purpose will not be achieved if the cost is spent. Only ISO9001 certification can eliminate such disadvantages. Because as the first party, after applying for the ISO9001 certification of the third party and obtaining the certification certificate, many second parties do not need to audit the first party. In this way, both the first party and the second party can save a lot of energy or expenses. In addition, if an enterprise applies for UL, CE and other product quality certification after obtaining ISO9001 certification, it can also exempt the cost of repeated certification of the enterprise's quality management system by the certification authority.
3. Always in an invincible position in the product quality competition
The main means of international trade competition are price competition and quality competition. Because the method of low price sales not only reduces profits sharply, but also subject to trade sanctions if it constitutes dumping, the means of price competition is becoming more and more undesirable. Since the 1970s, quality competition has become the main means of international trade competition. Many countries take improving the quality requirements of imported goods as an important measure of trade protectionism. The implementation of ISO9000 certification and international standardized quality management can steadily improve the product quality and make the enterprise in an invincible position in the product quality competition.
4. It is conducive to international economic cooperation and technical exchanges
According to the practice of international economic cooperation and technical exchange, both parties must have a common language, unified understanding and common norms in terms of product (including service) quality before cooperation and exchange. ISO9000 quality management system certification just provides such trust, which is conducive to the rapid agreement between the two sides.
5. Strengthen the internal management of the enterprise, stabilize the operation and reduce the technical or quality fluctuation caused by the resignation of employees.