To put it simply, a quality control system is essential to the smooth operation of any firm. A quality control procedure may be developed by following these 6 steps: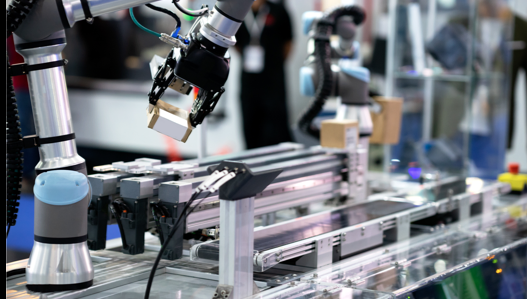 How To Set Up Quality Assurance Procedures?
Prioritize quality over quantity
Industry groups, municipal health and safety authorities, and even government agencies all have the power to establish quality standards for their respective fields. In other contexts, you'll have to create your own quality standards since none exist at the institutional level.
Different areas of your company will have various quality assurance requirements. Yet, each one has to be quantifiable in some independent way. A quality control requirement for customer service cannot be anything like "sounding nice on the phone," for instance. Examples of metrics may be:
Taking calls and picking them up by the second ring
We guarantee a four-hour response time for all customer care emails.
Problems with customer support should be solved in under five minutes.
Settle on a set of criteria for quality
The quality of your business as a whole is something you should always guarantee. But to start, zero in on the metrics that will have the most impact on your bottom line and your customers' overall satisfaction. This will help you and your team do more in less time and avoid feeling overwhelmed in the process.
If you manage a restaurant, for instance, one aspect of your quality control program should be to ensure that the bathrooms are always spotless, but this is by no means the most crucial factor. The speed and accuracy with which orders are fulfilled has a greater bearing on the overall quality of the service provided and the happiness of the client, making it the more significant benchmark.
Establish procedures to ensure quality in operations
Quality goods and services are the result of well-designed processes, as held by W. Edwards Deming, the father of modern quality control. The quality of a product or service may be increased by the development of excellent procedures, the monitoring of those processes' outcomes, and the implementation of continuous process improvements.
You should start by developing detailed procedures for your most important tasks, complete with appropriate benchmarks. For instance, in the accounting department of a business-to-business corporation, operational procedures may include creating and sending invoices no later than 24 hours after a service is finished or a product is delivered. Servers may need to be in the kitchen within two minutes of a dish being ready to pick it up and bring it to the customer's table, as this is the time frame required by some restaurant operations.
Analyze the data
From accounting and finance programs to CRM and service desk software, most business applications provide you the freedom to organize and monitor your organization's data in whatever way you see fit. Assess how successfully your business is maintaining quality standards by reviewing data on a regular basis.
Comment on what you hear
Get a more complete picture of the quality of your product or service by using objective metrics like customer surveys, online ratings, reviews, and net promoter scores (NPS). Collect employee input on a consistent basis. To what extent are the operational procedures delivering quality? If you could change one thing, what would it be?
Make alterations
Don't relax your QC after you've reached your targets. If you own a domestic cleaning service and can reduce the time it takes your maids to clean a house by 25%, you can take on 25% more work without increasing your staff size. In monetary terms, it is a game changer.