Over the last few years, the terms Supply Chain Management (SCM) and Social Compliance Audit (SCA) have become popular in China.
In particular, Social Compliance Audits were started in response to concerns about child labor and employment in poor working conditions in developing countries in Southeast Asia, which are the main production bases of leading brand companies in Europe and the United States, but now an increasing number of companies in Europe and the United States that require social compliance audits to trade requirements for suppliers in China are increasing. Companies are strongly required by stakeholders to "do the right business" throughout the supply chain from a legal compliance and ethical point of view. In fact, at manufacturing sites where audits were conducted in China, many issues related to "labor management" and "occupational safety" have been pointed out.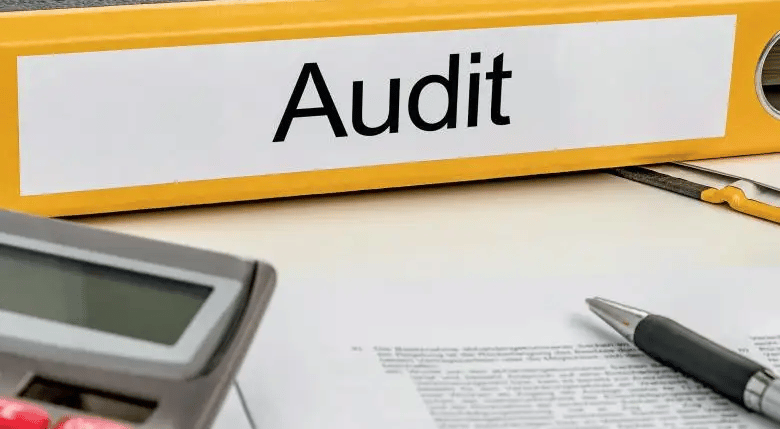 Recently, there are increasing opportunities to receive inquiries about supply chain management not only from companies in Europe and the United States but also from companies in China. Many of them have worries such as "I don't know where to start", "I don't know how to decide what to audit", and "I'm worried that my relationship with my business partners will not be broken".
Challenges to Supply Chain Management (SCM)
Supply chain management is difficult because:
There is an impression that quality and production management are being given more importance and priority, and that confirmation of social responsibility is rather postponed.
There are many layers of supply chains, and suppliers ahead of the business partners with whom we have direct contracts are opaque, making it difficult to see the management situation.
Suppliers are scattered domestically and internationally.
There are social problems and backgrounds peculiar to the countries and regions where suppliers are located, and it is difficult for a single company to deal with them.
It is difficult to actually visit overseas suppliers and check frequently.
Points of Utilization of Social Compliance Audit for Suppliers
As part of supply chain management, we will introduce some points of the use of social compliance audit:
As a result of the discovery of partial unpaid salaries due to omissions in updates to internal systems, a mechanism has been created to periodically check the updated information of related laws and regulations to confirm that there are no errors in payroll calculations.
Pointing out the securing of evacuation routes and the installation of emergency lights has changed employees' awareness of safety, and cardboard boxes and luggage that interfere with evacuation routes have disappeared.
It was pointed out that long working hours were becoming chronic, and it became an opportunity for managers to think about what they can do to reduce overtime hours together with employees and make improvements.
By properly explaining the purpose of the audit by the manager, employees understood that it was to improve their own work environment, and it became an opportunity to create a mechanism to act on their own.
Wearing noise-proof earplugs and being told to handle chemicals correctly triggered the creation of a system to protect the health and safety of employees.
Defects in firefighting equipment were found, and a mechanism to prevent serious accidents before they occurred and to inspect them regularly was established.
Getting Started with Supply Chain Management
To get started with supply chain management, the following measures are effective:
Clarify the objectives and objectives of your company's supply chain management
Know your entire supply chain
Know the current situation of each supplier (utilization of tools such as questionnaires, on-site visits)
Start considering a management program
The larger the size of a company, the more difficult it is to "grasp the entire supplier", but we recommend that you start by focusing on a small scale such as your own factory, directly managed factory, and direct business partner (primary supplier).
A commonly used method to find out the current situation of each supplier is "questionnaire survey". The questionnaire should be asked to answer in the form of specific questions on about 100 ~ 150 items related to how to manage working hours and wages, initiatives for occupational safety, level of understanding of related laws and regulations, state of consideration for the environment, etc. In addition, the effectiveness of the questions will be increased by devising ways to match the company's business content, factory manufactured products, and line characteristics.
There is a point to keep in mind here. It is important to recognize that these questionnaires are only responses by the suppliers themselves and do not necessarily represent the current situation correctly. In fact, a survey conducted under one audit program found that there was a discrepancy between the questionnaire that suppliers responded to and the current situation in about 50%. From the perspective of supply chain management, in order to build a relationship of trust, it is important to actually visit suppliers to confirm whether there is any difference between the results of the questionnaire and the actual situation, and to have regular communication with suppliers.
Even if there are many supplier sites and it is difficult to visit all of them, the results of the questionnaire, the size of the supplier, the products manufactured, the characteristics of the manufacturing line, etc. are taken into consideration to prioritize or set a certain level. Why don't you visit in order and systematically by narrowing down the target suppliers according to the conditions?
Based on the results of this survey, companies will be able to understand to some extent where the "issues" of each supplier are. Also, by obtaining and analyzing the overall results, not just the challenges of individual suppliers, the challenges of the entire supply chain may become apparent. And it can be greatly utilized as a reference material when deciding "standards that companies demand from suppliers".
Why Choose Third-Party Supplier Audits
Once you have a certain grasp of the current situation, the next step is to bring in a third party's eyes. Even if both the supplier itself and the company with whom they do business say that they are "complying with laws and regulations and are doing well" with regard to labor management and occupational safety, if a third party confirms it, there may be items that are difficult to judge as sufficiently compliant. However, the judgment of a third party by the audit company is not an examination that determines whether to pass or fail. It also "diagnoses" the current situation at the time of the audit. From the diagnosis, you can look at the results and know what kind of problems you have first. In addition, it is a "trigger" to think about what the real cause of the problem is, how to improve it, and when to improve, plan, and implement it, and it is a start to a better work environment.
Ideally, the diagnosis results should be shared by companies and suppliers in order to work together to improve the work environment and safety. It is not the purpose of lowering the evaluation of suppliers who find many issues, but the purpose of companies to be aware of the problems they have and to cooperate in improving the working environment. It is important. It is important to gain an understanding of conducting "audits" as part of supply chain management while maintaining the relationships of trust with our suppliers.
IPQCCO Third-Party Supplier Social Compliance Audit
IPQCCO, as a third-party quality inspection service supplier, IPQCCO supports our customers' efforts to improve the quality of their supply chains. The Social Compliance Audit Service has several existing programs, including surveys of suppliers. Our China office staff will arrange audits not only for domestic but also overseas suppliers, to formulate and propose your own audit program, to implement audits. Even when formulating your own program, we can respond according to the needs of the customer, from a simplified version that narrows down audit items to a program that thoroughly confirms detailed items.