Do you want to ensure the capability and reliability of suppliers before they are included in the supply chain? Factory audit (i.e. factory inspection) is one of the best ways to fully understand the supplier's procurement and operation policies and ensure that they are consistent with your company's brand image. The most suitable audit type for your company depends on the type of products or services you provide. In this article, we will introduce the six most common audit types and their benefits so that you can determine the most appropriate factory audit items.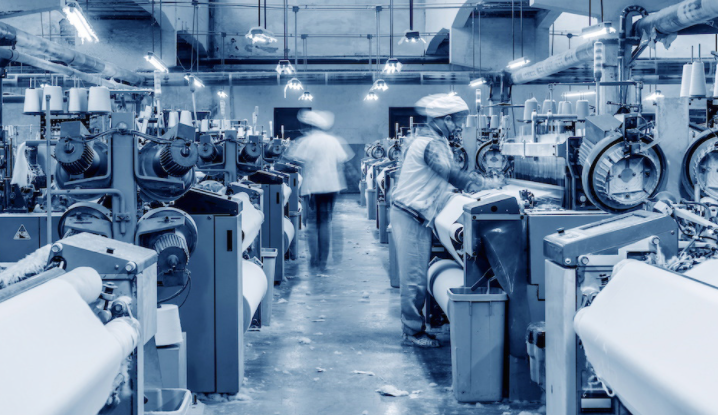 What are the six most common types of factory audit?
1.Manufacturing audit
Manufacturing audit means that during the manufacturing factory audit, the auditor will determine whether the supplier has the ability to: produce products that meet your company's specifications, deal with costly interruptions, and prevent (additional) costly interruptions after starting production.
Benefits of manufacturing audit
Verify that the supplier's manufacturing facilities are suitable for producing your products
Ensure that your company's procurement policy is consistent with the supplier's policy
Identify and mitigate potential quality, operational and social responsibility risks
Evaluate plant management capability
2. Social responsibility audit
Social responsibility audit can ensure that the social responsibility of the factory is reviewed. With the increasing pressure on all companies to assume social responsibility, providing a healthy, safe and socially responsible working environment, as well as good labor practice and salary, social responsibility audit ensures that manufacturers follow appropriate working conditions. The standards adopted in the audit of social responsibility factory can be specified by the customer or based on several different international standards.
Benefits of social responsibility audit:
Ensure good working conditions and human rights practices in the supply chain
Help determine compliance with statutory requirements
Prevent unauthorized subcontracting
Contribute to an accurate understanding of social responsibility compliance
Establish cooperative relationship with suppliers
Improve the company's brand image and consumer loyalty
3. Structure review
Structural audit to analyze the integrity and safety of the supplier's buildings and sites. This includes reviewing structural integrity, fire safety measures, relevant codes and conditions.
Benefits of structural audit
Ensure safe working conditions to help prevent minor and catastrophic injuries
Ensure that the health of employees is not dangerous
Protect your brand image and reputation
Review compliance with statutory requirements
It helps to accurately understand the security status in the supply chain
Prevent supply chain disruption
Environmental audit
Factory environmental audits help assess local laws and regulations related to environmental protection by monitoring and improving the environmental impact of the supply chain.
Benefits of environmental audit
Ensure that the factory has complied with international principles and your company's compliance requirements
Be able to combine audit results with laboratory tests to obtain a complete understanding of the supplier's environmental performance
Promote the improvement of suppliers' environmental performance
Verify compliance with local and international environmental regulations
5. Review of customs and trade joint counter terrorism plan (C-TPAT)
The C-TPAT audit focuses on improving the terrorism related security of private companies in the supply chain. The project is led by the U.S. Customs and border protection. The audit plan aims to evaluate and enhance security measures from a practical and virtual perspective.
Benefits of C-TPAT
Enhance supply chain security
Validate compliance and ensure integrity of supply chain business partner security practices
Improving US border security
6. Food supplier audit
Factory audits of food suppliers, i.e. food supplier audits, are designed to assess food hygiene and good production practices. Such audits mainly focus on food quality and safety. In addition, they can ensure that production facilities meet appropriate standards.
Benefits of food supplier audit
Demonstrate your commitment to food safety and quality
Enhance consumer confidence
Improve operational efficiency
Ensure compliance with government regulations and requirements of the target market
Why do large companies need factory audit
Each type of factory audit is aimed at protecting the company's image and brand image. They allow independent third-party auditors to objectively assess core objectives such as safety, security, socially responsible operations, government regulatory compliance, compliance with company standards, and avoid costly supply chain disruptions. Can you afford to ignore supply chain audit?