The product's quality is its lifeblood. Improving the company's reputation may be accomplished via the promotion of scientific management of the quality system. Improving a company's fundamental competitiveness has far-reaching effects. Unfortunately, quality system management still has a long way to go. There are a number of issues with quality control management, including a lack of a comprehensive standard, an ineffective process for overseeing implementation, and a general lack of expertise. Because of this, it is essential to begin with the existing state of control management, conduct an analysis of the features and needs of quality system management control, and then commission realistic and achievable quality system control management plans based on the analysis. It's a helpful resource for businesses looking to evolve in a sustainable way.
Quality system control management is a highly standardized management control activity with several sources of inspiration. In order to perform a good job with quality system control management, it is necessary to begin with these considerations and conduct in-depth analysis of the elements that impact quality system control management so as to direct the scientific realization of quality system control management operations. Here we find out how to promote the scientific management of quality system control.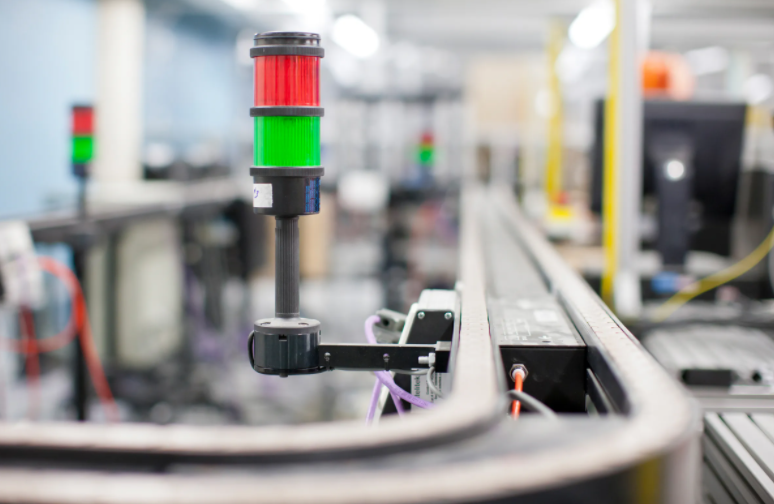 Management of quality control systems: their defining features and prerequisites
There are distinct distinctions between general management and the management of quality assurance and control systems.
1. The field of quality system control management is extensive.
To begin, the scope of the quality system control activities is broad, and localized management issues may have a domino effect on the whole system. The techniques used in quality system control management include managing the technical scheme, process flow, organizational measures, inspection means, construction organization design, etc. used in the course of the construction cycle. The success or failure of the project quality control plan depends on how well the construction plan is executed. Inadequate thought given to the building plan often causes delays in accuracy, which in turn lowers the quality and increases costs. Therefore, the construction plan must be evaluated and thoroughly considered from the perspectives of technology, management, technology, organization, operation, economics, etc., in conjunction with the real state of the project, while being formulated and reviewed. In order to successfully boost quality, quicken development, and lower expenses, the plan must be technically doable, economically reasonable, technologically sophisticated, with effective measures and easy operation.
2.Management of quality assurance and control systems requires a great deal of expertise.
Second, there are significant demands placed on leaders and their teams by the tasks involved in quality system control management. Quality planning, target management, construction organization and technical assistance, and quality inspection skills are all areas in which they excel thanks to their highly competent leadership and technical staff and their keen eye for detail. Quality in the project is guaranteed to be high if the management system is faultless and the technological safeguards are fully functional. Designers need to be technically proficient, precise in their approach to work, and committed to adhering to both established quality standards and established legal concepts and practices in their field. The service staff's quality work in both technical and life services should in turn ensure the project's quality. To better society, we may either train and optimize, and carry out post-technical training, or we can depend on the organic combination of excellent education, spirit, and material strength.
3. After-sale service is a crucial component of every successful business.
Customers are the company's lifeblood, therefore service is committed to providing them with excellent after-sale care. The company places a premium on its clientele as it expands.
What can be done to improve the scientific rigor, practicality, and efficiency of quality control?
Is your business or manufacturing facility often plagued by the following issues?
1. The quality of the product is inconsistent and often varies;
2. There are too many variables at play, making it impossible to guarantee high quality;
3. There is no special quality control system or information system, which makes it hard to achieve unified and coordinated quality control;
4. When quality problems are found, they are often lagging behind, making rapid response adjustment difficult;
5. There is no special quality control system or information system, which makes it hard to achieve unified and coordinated quality control;
6. There are too many and complicating factors to account for.
7. The degree and feeling of responsibility of individuals is proportional to the quality of goods, yet individual weaknesses place constraints on the extent to which individuals can exercise due diligence;
8. The timing of quality control adjustments is impacted by delayed and erroneous inspection information;
9. The quality of raw materials is unpredictable, the precision of equipment's execution is questionable, detection is imprecise, etc.;
10. Furthermore, there are too many posts involved, making it hard to unify ideas and actions.
Exactly what kind of issue this is:
1. The first defining characteristic of quality control is its standardized approach.
2. To control the quality through manual inspection, inspection, and assessment has its own inherent defects, such as single method, one-sided, low accuracy, lagging information, difficult collaboration, etc., making it incompetent for the quality control of more complex production processes;
3. Quality is produced, not inspected. If you do a check and discover a quality issue, by the time the production process is finished and tweaked, the answer will already be too late. Therefore, it is even more important to take measures to avoid and manage quality issues.
Create a Quality Intelligent Control System to guarantee that your manufacturing process is error-free. Establishing a production quality model, real-time monitoring of feedback process quality metrics, limiting operations with an impact on quality, alerting of real-time quality status, judging and predicting trend are all key tasks of a quality intelligent control system. The assurance of perpetual quality improvement is provided through quality tracking and tracing.