In an interconnected and globalized business landscape, maintaining a strong and reliable supply chain has become a critical factor for success. Suppliers play a pivotal role in delivering the goods and services that fuel our organizations. However, with the increasing complexity of supply chains, businesses face a myriad of risks ranging from compliance issues to quality control failures. To ensure sustainable growth and mitigate potential disruptions, companies must employ effective measures to assess the reliability and integrity of their suppliers. This is where supplier audits emerge as a powerful tool, enabling organizations to evaluate the performance, capabilities, and overall compliance of their supply chain partners.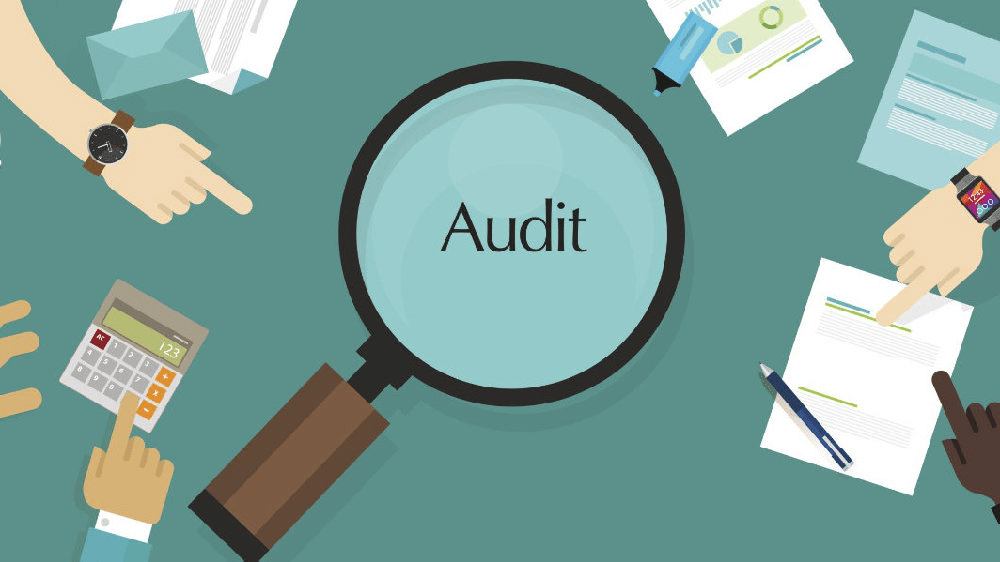 A supplier audit involves a systematic examination of a supplier's operations, processes, and practices to verify their adherence to predefined standards, contractual agreements, and regulatory requirements. It goes beyond a mere review of paperwork or certifications and delves into the actual implementation and effectiveness of the supplier's quality management systems. By conducting regular audits, businesses can identify potential risks, address deficiencies, and foster a culture of continuous improvement throughout their supply chain.
In this article, we will delve into the importance of supplier audits in today's business landscape. We will explore the key objectives and benefits of conducting supplier audits, highlighting how they contribute to enhancing business resilience and mitigating risks. Furthermore, we will discuss essential considerations for designing and implementing an effective supplier audit program, providing valuable insights and practical tips to help organizations optimize their supplier management strategies.
What is Supplier Audit?
A supplier audit is a systematic evaluation of a supplier's quality management system, processes, and practices to assess their ability to meet specified requirements and expectations. It is typically conducted by an organization or a designated auditing body to ensure that suppliers are capable of consistently delivering products or services that meet predetermined quality standards.
The purpose of a supplier audit is to verify that a supplier has the necessary infrastructure, resources, and controls in place to meet the buyer's requirements. This includes evaluating their manufacturing capabilities, quality control procedures, compliance with relevant regulations and standards, and overall performance. Supplier audits may also assess the supplier's financial stability, ethical practices, and sustainability initiatives, depending on the specific needs and priorities of the buyer.
During a supplier audit, auditors typically review documentation, conduct interviews with key personnel, and may perform on-site inspections or assessments. The audit findings are then used to determine the supplier's compliance with the agreed-upon standards, identify areas for improvement, and make informed decisions about the ongoing relationship with the supplier.
Supplier audits are an essential part of supply chain management, particularly in industries where product quality, safety, and regulatory compliance are critical. By conducting regular audits, organizations can mitigate risks, ensure consistent quality, and maintain effective supplier relationships to support their own operations and meet customer expectations.
Key Components of a Supplier Audit:
Supplier audits involve a comprehensive evaluation of various factors related to a supplier's operations. The key components typically covered in an audit include:
Compliance with regulations and standards: Suppliers must comply with applicable laws, regulations, and industry-specific standards to ensure ethical and legal operations. Audits assess a supplier's adherence to these requirements, including labor laws, environmental regulations, product safety standards, and quality management systems.
Quality control and assurance: Assessing a supplier's quality control and assurance processes is vital to maintaining consistent product or service quality. Audits examine quality management systems, inspection protocols, testing procedures, and traceability measures to verify that products or services meet the required specifications and customer expectations.
Operational capabilities: A supplier's operational capabilities directly impact its ability to meet delivery schedules, handle fluctuations in demand, and respond to unforeseen events. Audits evaluate factors such as production capacity, inventory management, supply chain visibility, and contingency plans to ensure a supplier can effectively support the organization's requirements.
Risk management: Identifying and mitigating risks throughout the supply chain is crucial for maintaining business continuity. Audits assess a supplier's risk management practices, including identifying potential risks, implementing preventive measures, and establishing recovery plans in case of disruptions.
Benefits of Supplier Audits:
Implementing supplier audits can yield several key benefits for organizations, including:
Enhanced quality control: By scrutinizing a supplier's quality control processes, audits enable organizations to identify and address potential quality issues promptly. This ensures that the products or services received consistently meet the desired standards, minimizing customer complaints and costly rework.
Reduced supply chain disruptions: Supplier audits help identify vulnerabilities in the supply chain, allowing organizations to proactively address potential risks. By ensuring that suppliers have robust contingency plans in place, organizations can minimize disruptions caused by unforeseen events, such as natural disasters or labor strikes.
Strengthened supplier relationships: Engaging in supplier audits fosters transparency, collaboration, and accountability within the supply chain. By working closely with suppliers to identify areas for improvement, organizations can establish stronger partnerships based on mutual trust and shared goals.
Regulatory compliance: Audits play a crucial role in ensuring suppliers' compliance with relevant laws and regulations. By assessing and verifying adherence to regulatory requirements, organizations can avoid legal penalties, reputational damage, and potential disruptions to their operations.
How To Do a Supplier Audit?
Performing a supplier audit involves several steps to ensure a comprehensive evaluation of the supplier's capabilities and compliance with requirements. Here is a general framework to conduct a supplier audit:
1. Define Audit Scope and Objectives:
Clearly define the purpose, scope, and objectives of the audit. Identify the key areas to be audited, such as quality management systems, manufacturing processes, regulatory compliance, financial stability, or any specific requirements based on your industry or organization's needs.
2. Prepare Audit Plan:
Develop a detailed audit plan outlining the audit schedule, resources needed, audit team composition, and specific audit criteria to be assessed. Determine whether the audit will be conducted on-site at the supplier's facilities or through remote methods.
3. Gather Information:
Collect relevant information about the supplier, such as quality manuals, procedures, certifications, past audit reports, performance metrics, and any specific contractual agreements or requirements.
4. Conduct Pre-Audit Assessment:
Perform a preliminary evaluation of the supplier's documentation and practices to identify potential areas of concern or non-compliance. This assessment helps in focusing the audit efforts and tailoring the audit checklist accordingly.
5. Schedule the Audit:
Coordinate with the supplier to schedule the audit and confirm the availability of necessary personnel, documents, and access to facilities. Provide the supplier with a clear agenda and requirements for the audit.
6. Conduct the Audit:
Execute the audit plan by conducting interviews with key personnel, reviewing documentation, observing processes, and performing inspections or tests as necessary. Use an audit checklist to ensure consistent evaluation and coverage of all relevant areas.
7. Document Findings:
Record objective evidence and findings during the audit. Clearly document any non-conformities, observations, and opportunities for improvement. Maintain thorough and accurate records of the audit process, including notes, photos, and any supporting documentation.
8. Report and Communicate Results:
Prepare a comprehensive audit report summarizing the findings, including strengths, weaknesses, non-conformities, and recommendations for improvement. Share the report with the supplier, highlighting areas that require corrective actions and setting clear expectations for follow-up.
9. Follow-up and Corrective Actions:
   Monitor the supplier's response to the audit report and assess the effectiveness of their corrective actions. Establish appropriate timelines for resolving.