Pre-shipment inspections require a short time to ensure that the dimensions meet specifications in a limited amount of time, this important part of CNC Product Quality Control is called Dimensional Inspection!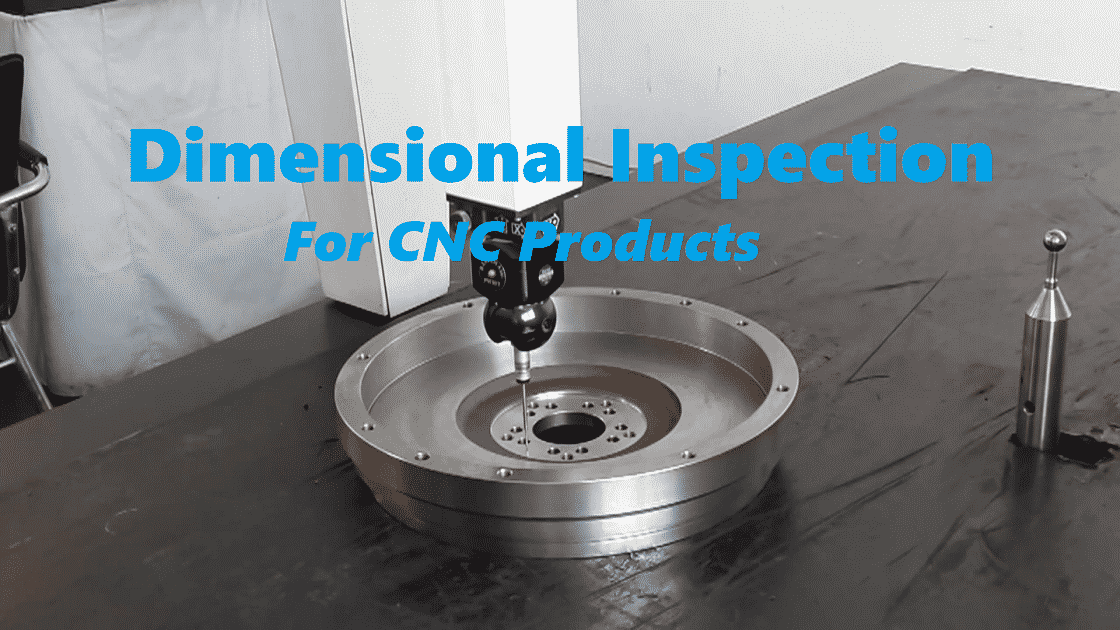 Why & How To Perform Dimensional Inspection on CNC Products Before Shipping?
There is a pre-shipping inspection when a CNC part is shipped from the manufacturer. In addition, there is an acceptance inspection when CNC products are delivered to the assembly manufacturer of the product. If you are a reliable CNC parts manufacturer, you may substitute the acceptance inspection with the inspection record of the shipping inspection.
What is Pre-Shipment inspection?
Pre-shipment inspection is also known as PSI. When a company, government agency, or organization ships goods or tangible products to customers, purchasers, or other organizations, perform pre-shipment inspections to check various items related to shipments. We mainly ensure the quality and accuracy of our orders, or that the shipment contains products that we believe are in the shipment. Basically, it is the final inspection of the shipment to check quality control and accuracy before shipping.
Why Do Dimensional Inspection for CNC Products Before Shipment
This pre-shipment inspection is very important as it is the final confirmation of the CNC machined parts. However, we often see designers who leave the inspection items for shipping inspection to the parts manufacturers. Parts manufacturers usually do not know in detail how to use the CNC parts, for example, an injection-molded part has a hole for fitting, and the hole diameter is likely to change depending on the molding conditions. If it is produced once a month, molding conditions such as mold temperature will be input each time, and the hole diameter may change slightly with each monthly production. Therefore, in such a case, it can be said that the hole diameter should be confirmed at the time of shipping inspection. For this reason, it is important to keep in mind that inspection items such as dimensional measurements in pre-shipment inspection should be specified by a designer who knows how to use the parts. If not specified, the CNC parts manufacturer decides the Dimensional Inspection by itself, so the parts that do not need to be measured may be measured and shipped. If there is an item that you want to be inspected in the shipping inspection, it is necessary for the designer to specify it.
Examples of Dimensional Inspection Tools Used
Calipers
Micrometer
Block Gauge
CNC coordinate measuring machine
3D measuring machine
Points to Choose Measuring Equipment for Dimensional Inspection
It is necessary to select a measuring instrument after carefully examining the accuracy required by the delivery destination.
Choose equipment that is easy to handle and durable.
Precautions for Dimensional Inspection Work
When inspecting metal parts before shipment, we may use a nongrinth that is easy to measure while the time that can be measured is limited. After carefully examining the required accuracy, it is essential to take measures that do not cause trouble after shipment.
Pre-shipment inspection requires management that does not reduce the accuracy of the instrument because it frequently uses the measuring instrument. In addition to confirmation before use and cleaning after use, it is necessary for the organization to decide thorough storage location, rule taking out, etc.
When using calipers, if you measure in a hurry in no time, you will measure the measuring surface in a tilted state and you will not be able to find the correct dimensions. In addition, if the micrometer does not read the scale from directly above, the reading value may change depending on parallax. In either case, it is essential to be familiar with the correct measurement method and to be thorough.
If you are looking for reliable Dimensional Inspection and Pre-Shipment inspection for your CNC products ordered from Chinese manufacturers, contact us now and we will give you the most professional advice and service!