What is Ceramic Manufacturing?
Ceramic manufacturing is the fabrication of non-metallic products made of ceramic materials, such as clay and other types of ceramics. Unlike ordinary ceramics for artistic and decorative uses, industrial ceramics that are also made from clay and other composite materials, are usually used to support machinery and their components, enhance the manufacturing yield, and provide industrial-strength products for other industries, including automotive, aerospace, military, medical, food processing, construction, chemical, refractory, etc. Ceramic processing is used to create commercial goods ranging in size, form, complexity, material composition, structure, and cost. Ceramics are usually produced by heating processed clay and other natural raw materials to form rigid products. Ceramic products using natural rocks and minerals as raw materials must be specially treated to control purity, particle size, particle size distribution, and non-uniformity. These properties play an important role in the final properties of finished ceramics.
Advantages of Ceramic Manufacturing Process
Performance reliability, cost-effectiveness, and outperformance in harsh environments
Ceramic manufactured products have light weight, high hardness, and high melting points
Excellent corrosion resistance and oxidation resistance, high electrical conductivity
Provides heat insulation that does not crack under extreme heat and pressure
Environmentally friendly, even used to absorb toxic waste and decrease pollution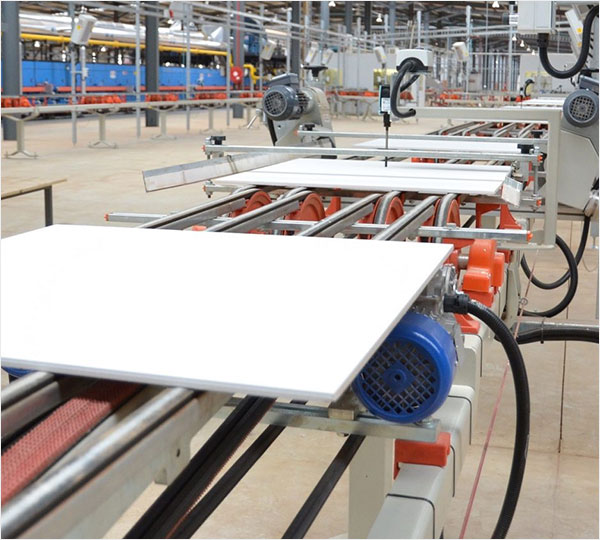 Ceramic manufactured products have light weight, high hardness, and high melting points
Ceramic products can be broken up into a variety of different classes, possesses varying characteristics, and serve different purposes.
Structural Ceramics: structural ceramic refers to a large category of ceramic materials that are used for an extensive range of applications, including oxides, nitrides, borides, and carbides. Structural ceramics are superior to metal materials in high-temperature strength and critical heat-proof temperature. Structural ceramics are the main candidate materials for high-temperature applications, such as components of gas turbines and fusion reactors. Structural ceramics are also used to make ceramic tiles and bricks.
Refractory Ceramics: refractory ceramics are very heat-resistant engineering materials designed to withstand the extreme temperatures required for manufacturing and other industrial processes. Refractory ceramic products including kiln linings, crucibles, nuclear reactors, aerospace and automobile components, protective ceramic coatings, and industrial tooling.
Whiteware Ceramics: a class of ceramic products, including porcelain, pottery, earthenware, stoneware and vitreous tile, which are usually white, but not necessarily, and are composed of clays, feldspar, potter's flint, and whiting. Bone china for dining and some decorative pottery are typical whitewares.
Technical Ceramics: also known as engineering ceramics and advanced ceramics, used to produce high-performance ceramic parts used for aerospace, bio-medical, automotive, military and defense and other applications that need excellent heat resistance or insulation, wear resistance, and corrosion resistance.
Electrical Ceramics: ceramic insulators, superconductors, magnets, capacitors, etc.
Ceramic Coatings: reduce chemical corrosion and surface temperature of engine parts and industrial wear products.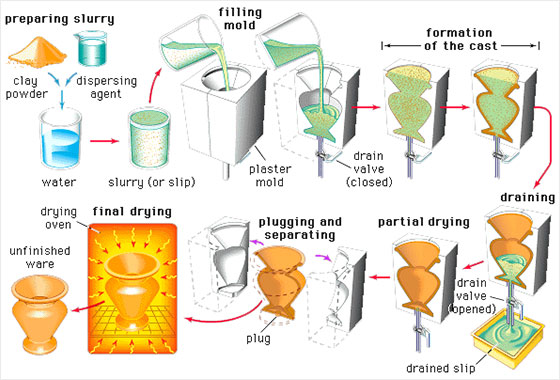 Ceramic Manufacturing Process
Before the starting of ceramic manufacturing, the product should be designed based on the material, shape, size, process to use and more factors.
Milling: the raw ceramic material can be processed with milling machines and get a desired small shape, ceramic milling modify the material through lots of sub-stages, such as impacting, compressing and destructing.
Batching: amass the materials based on the pre-defined ceramic preparation method.
Mixing: mix the ceramic ingredients together through various procedures and machines, and turn them into slurries by adding water or other liquids.
Forming: the actual formation usually starts after the base is prepared, common forming processes including pressing, extrusion, injection molding, and slip casting, depending on what type of ceramic parts the manufacturer will make. For example, injection molding is often applied for the fabrication of simple ceramic products like tubes.
Drying: when the ceramic product has been formed, make the shape of ceramic material dry and solidify.
Sintering: put the ceramic piece into an extremely hot oven or chimney, to strengthen the ceramic part by causing its oxides to bond and desifacte. This chemical process will form ionic bonds, covalent bonds and the crystal structure of ceramics. Sintering also involves cations. The ionic structure can be determined by calculating the difference in electronegativity between cations and anions.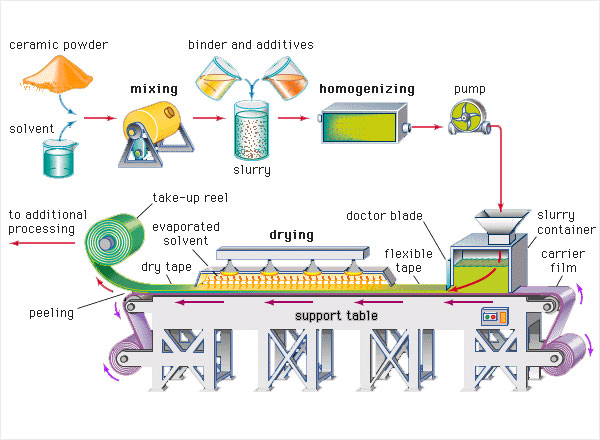 Second processing:Polishing is the most important stage in the ceramic manufacturing process. In order to complete the ceramic parts, the manufacturer can carry out secondary processing, including machining, glazing, cutting, grinding, or polishing.
Machinery and Equipment Used in Ceramic Manufacturing
A group of machines and tools are required to complete the ceramic manufacturing process.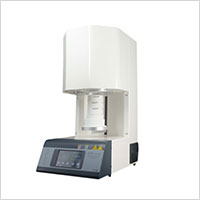 Hot ovens for sintering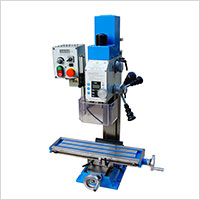 Mills or milling machines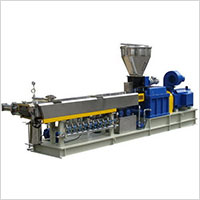 Extrusion machines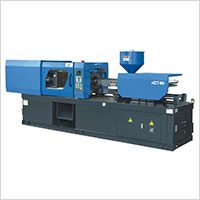 Injection molding machines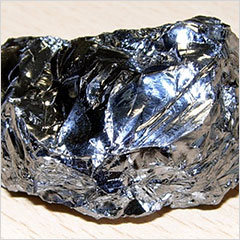 Silicone or metal molds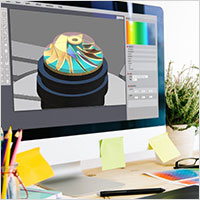 Computer programs and
software for creating designs